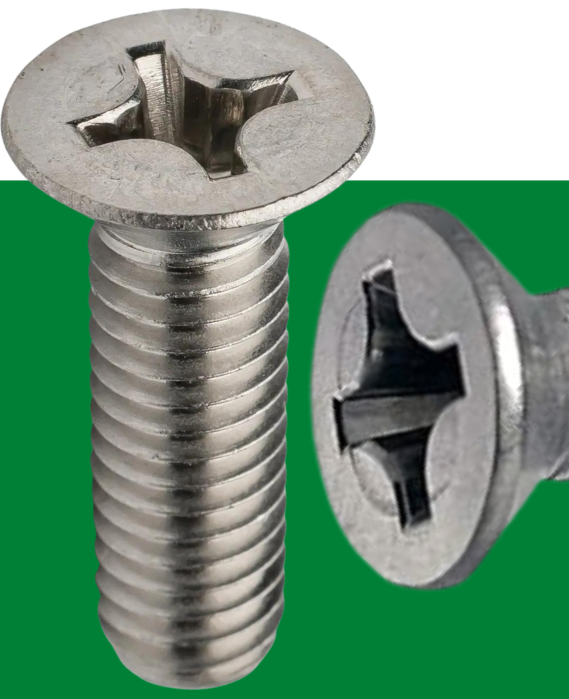 Stainless Steel Cross Recessed Countersunk Flat Head Screws
DIN 965
Screw Features: Cross Recessed Countersunk Flat Head | Machine Screws | Hexalobular Internal Driving | Metric Thread | Phillips Flat Machine Screw | ISO 7046 | Fully Threaded | Used in Metal Sheet, Construction, Mechanical Engineering Applications | TORX Screws | Austenitic Steel and High Strength Steel Materials | Professional Quality | High Stability and Hardness | Wide Range of Sizes Available | Resists Corrosion | Perfect Threading | Available in Stainless Steel (A2, A4) Available in Accordance with the Relevant Standards | Non-Standard Sizes | Special Materials and Finishes Are Available | Special Material Composition Available for Bulk Orders
DIN 965 Stainless Steel Cross Recessed Countersunk Flat Head Screws Manufacturer
We Are Your Favourite Store.
We, Supreme Screws are the leading manufacturer and supplier of stainless-steel cross recessed flat countersunk flat head screws in various diameters, lengths & finishes as per customer requirements. Our DIN 965 screws are made of high-quality stainless-steel material. Machine screws are a type of externally fully threaded fasteners.
These countersunk head screws are used in applications where the substrate mating surface must be flush with the head.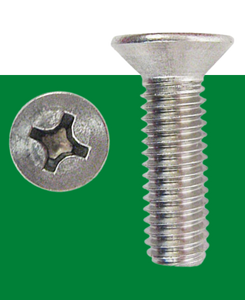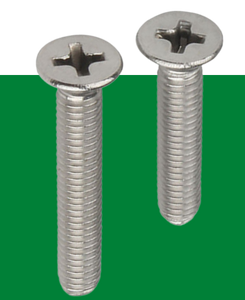 We Are Your Favourite Store.
Machine screws are designed to be mated with threaded nuts or tapped holes in the parts they are designed to hold. They may be fastened by turning them directly with a screwdriver, or by using an externally threaded nut and bolt. There is a flat top surface on metric flat countersunk heads followed by a cone-shaped bearing surface at an angle of approximately 90 degrees.
At Supreme Screws we offer thread locking patches and special chemical blackening for all our stainless-steel machine screws as per customer requirements.
Wide Range of Size and Plating Options from Supreme Screws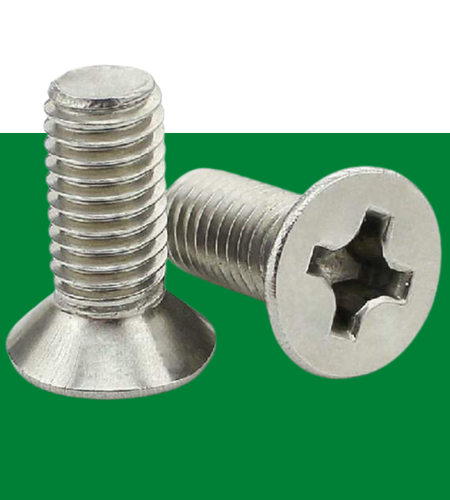 Unparalleled Quality and Custom Designs

Get a Quote for Your Screw Requirement
INDUSTRIES WHERE OUR SCREWS ARE USED:

DIN 965 Stainless Steel Cross Recessed Countersunk Flat Head Screws

Unbeatable Quality and Reliability in Every Screw
Swap from Normal To Supreme Screws
Why You Should Choose Supreme Screws?
Advantages of Choosing Supreme Stainless Steel Screws | Unbeatable Quality and Performance with Supreme Screws

Durability
Our High Quality Stainless steel is highly resistant to corrosion and rust, ensuring a long-lasting performance.

Quality Assurance
Our commitment to quality is evident in every screw we produce, and we stand behind our products with assurance and customer service.

Customer Focused
Our commitment to meeting and exceeding our customers' needs, including the quality of our screws and the level of customer service.
Frequently Asked Question!

A2/304 Stainless Steel Self Tapping Screws
A4/316 Stainless Steel Self Tapping Screws
Carton Boxes / Bulk Packing as Per Customer Requirements
• MM-Metric Thread
• UNC-Unified Coarse Thread
• UNF-Unified Fine Thread
• BSW-British Standard Whitworth
Plain
Black Finish
Silver
Others on Request
10000 PCS (Can Supply as Per Request Subject to Availability of Stock)
• Phillips Drive
• Cross Recess Z (Pozidrive)